Customizable Graphics
Previous Feature: Smart Pipe Risers - Free Demonstration and 30-Day Trial
We have chosen to limit demos of Design Master Plumbing to current users of our HVAC software. If you are interested in our plumbing software, try our HVAC software first. Once you are successful using that, we are happy to show you our plumbing software.
Fully Customizable Graphics
The software allows you to maintain your existing graphic standards. Pipe linetypes, layer names and colors, text fonts, pipe labels, and various pipe graphics can all be customized.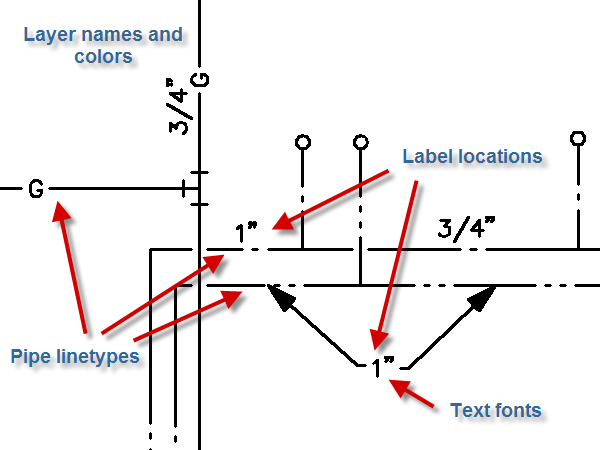 Previous Feature: Smart Pipe Risers - Free Demonstration and 30-Day Trial
19401 40th Ave W, Suite 302
Lynnwood, WA 98036
©2001-2019, Design Master Software, Inc