Easy Drafting
Previous Feature: Automatic Pipe Sizing - Next Feature: Isometric Diagrams
We have chosen to limit demos of Design Master Plumbing to current users of our HVAC software. If you are interested in our plumbing software, try our HVAC software first. Once you are successful using that, we are happy to show you our plumbing software.
Automatic Pipe Labels
Labels are linked to the pipe and update automatically when you change your design.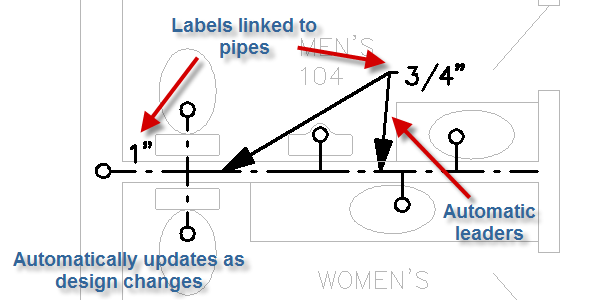 Valves and Fittings
Quickly place valves on your pipes in both plan view and isometric.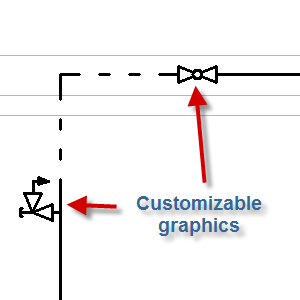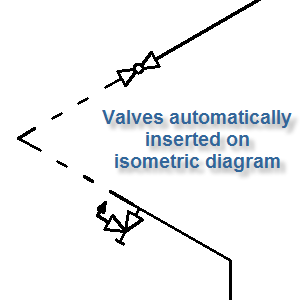 Automatic Pipe Graphics
45-degree elbows, fitting tick marks, line breaks when pipes cross, and other graphics are automatically included as you draft.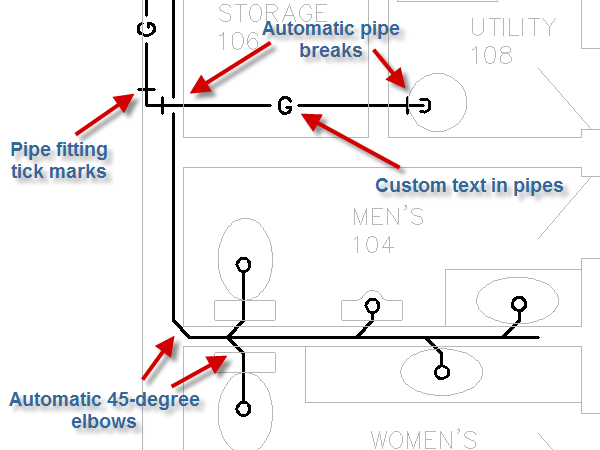 Pipe Layers
Layers are managed for you with pipes automatically inserting on the appropriate layer and using the correct line type.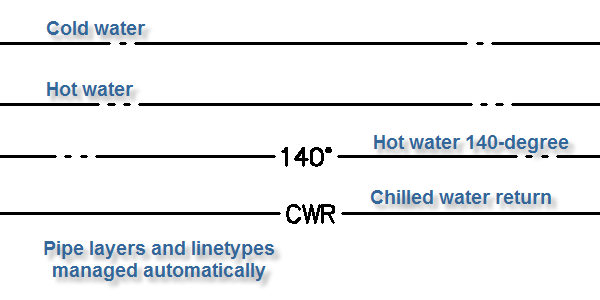 Previous Feature: Automatic Pipe Sizing - Next Feature: Isometric Diagrams