Intelligent Pipes
Next Feature: Automatic Pipe Sizing
We have chosen to limit demos of Design Master Plumbing to current users of our HVAC software. If you are interested in our plumbing software, try our HVAC software first. Once you are successful using that, we are happy to show you our plumbing software.
Graphics Linked to Database
Each pipe section is linked to a database record that tracks all the information about that pipe and makes edits and changes quick and easy.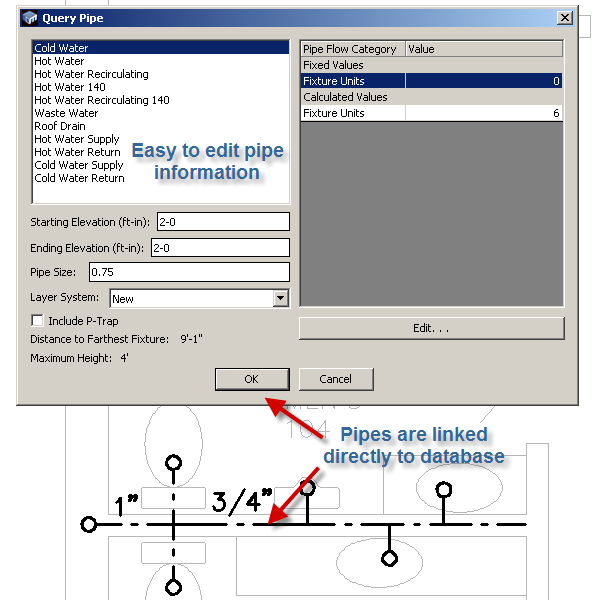 Track Flow Through Pipes
Whether you are tracking gallons per minute, fixture units, or cubic feet per hour, Design Master Plumbing will keep the totals accurate as you work through the system.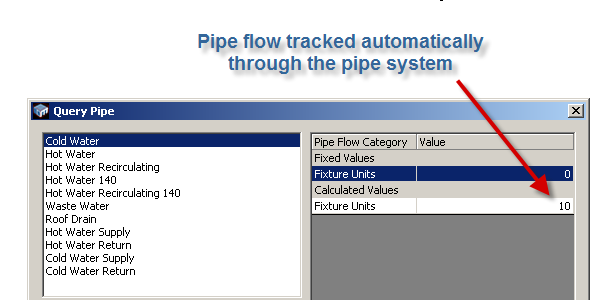 Next Feature: Automatic Pipe Sizing
19401 40th Ave W, Suite 302
Lynnwood, WA 98036
©2001-2019, Design Master Software, Inc