Smart Pipe Risers
Previous Feature: Isometric Diagrams - Next Feature: Customizable Graphics
Track Your Plumbing System From Floor to Floor
Risers instantly link multiple drawing files together and keep your entire plumbing system coordinated. Never lose track of pipe locations, sizes, or flow values again.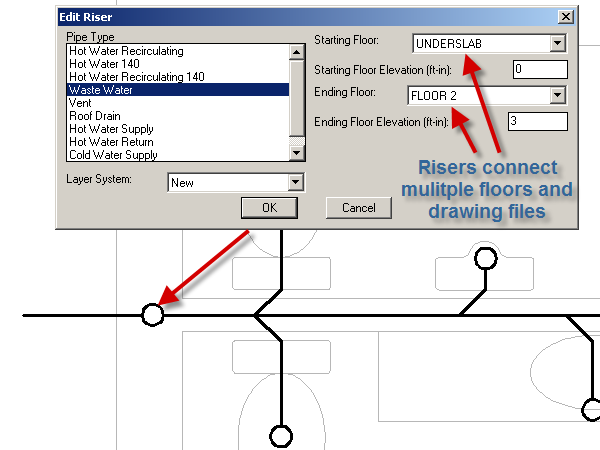 Quickly Follow Risers From Floor to Floor
Risers make it easy to move from one floor to another and help reduce the chance of design errors caused when engineers lose track of where they are on a floor plan.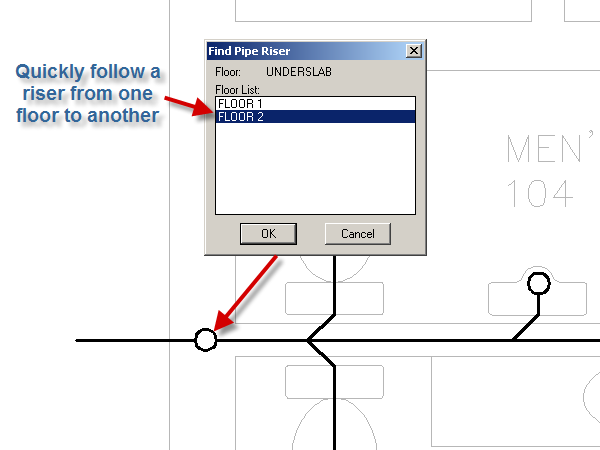 Previous Feature: Isometric Diagrams - Next Feature: Customizable Graphics
19401 40th Ave W, Suite 302
Lynnwood, WA 98036
©2001-2019, Design Master Software, Inc