Arc-Flash Calculations
Previous Feature: Outdoor Site Lighting Photometrics - Next Feature: Material Takeoffs

"Design Master Electrical has a major impact on our productivity, turnaround time and the accuracy of our drawings. We're a more profitable company because of it."
Arc-flash calculations based upon IEEE 1584 are included in the software. The incident energy at the working distance is calculated to determine the required PPE for the panel. The flash-protection-boundary distance is calculated to determine how close to the panel unprotected workers are allowed.
A schedule, displaying the calculated values, can be inserted on the drawing for jurisdictions that require documentation of the arc-flash calculations for permits.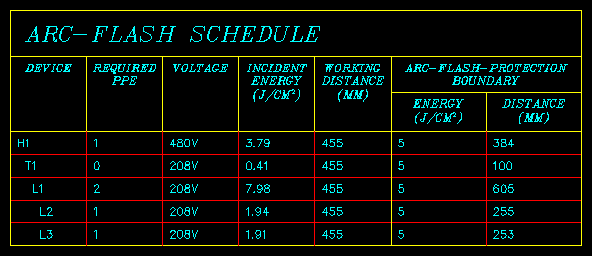 Warning labels can be printed and attached to panels to warn workers of the calculated arc-flash danger and the PPE required to stay safe.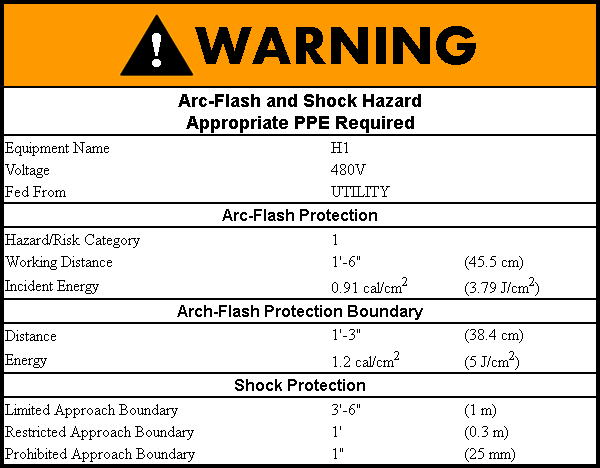 Previous Feature: Outdoor Site Lighting Photometrics - Next Feature: Material Takeoffs
19401 40th Ave W, Suite 302
Lynnwood, WA 98036
©2001-2019, Design Master Software, Inc