Diffusers
Previous Feature: Duct Layout - Next Feature: Fittings

"Design Master HVAC is definitely the most user-friendly engineering design software I've seen."
Design Master HVAC makes it easy to create diffusers and use them in your design process.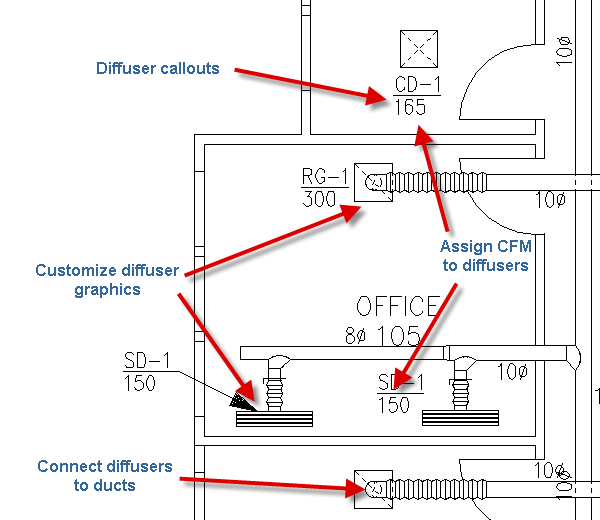 Diffuser Callouts
Customize your diffuser callouts to display the exact information you need on your drawing.
Assign CFM to Diffusers
Each diffuser knows its CFM and will contribute this airflow to the duct sizing and pressure drop calculations. CFM values can be edited during the design process.
Customize Diffuser Graphics
Use different types of diffusers for different situations. Create your own library of custom diffuser types.
Connect Diffusers to Ducts
Connect diffusers to main duct branches and watch as the program generates the flex duct and double line ductwork for you.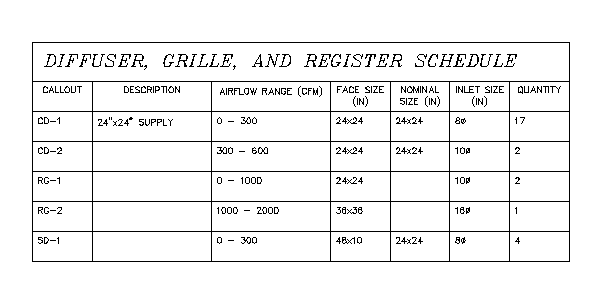 Diffuser Schedules
Create a complete schedule of diffusers in your project. Transfer the diffuser schedule to new projects to save time.
Previous Feature: Duct Layout - Next Feature: Fittings