Fittings
Previous Feature: Diffusers - Next Feature: CFM and Sizing Calculations
Design Master HVAC automatically inserts duct fittings when drawing the double-line ductwork.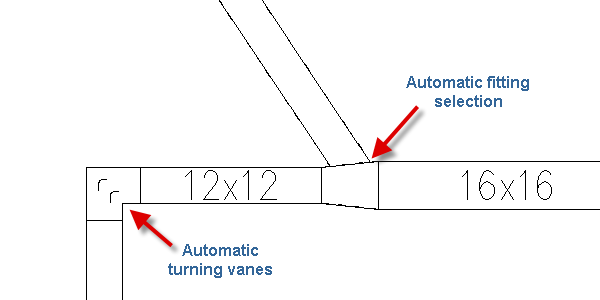 Automatic Fittings
Fittings are selected automatically according to preferences you define ahead of time.
Automatic Turning Vanes
Mitered corners give you the option to include or not include turning vanes.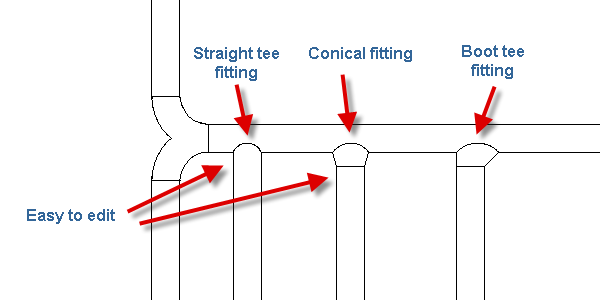 Easy to Edit
Automatic fittings can be changed when necessary. In this example, the default boot tee was replaced with a conical tee and a straight tee.
Previous Feature: Diffusers - Next Feature: CFM and Sizing Calculations
19401 40th Ave W, Suite 302
Lynnwood, WA 98036
©2001-2019, Design Master Software, Inc