Floors and Roofs
Previous Feature: Project Information - Next Feature: Wall Information
Model the floors and roofs of your building from within AutoCAD.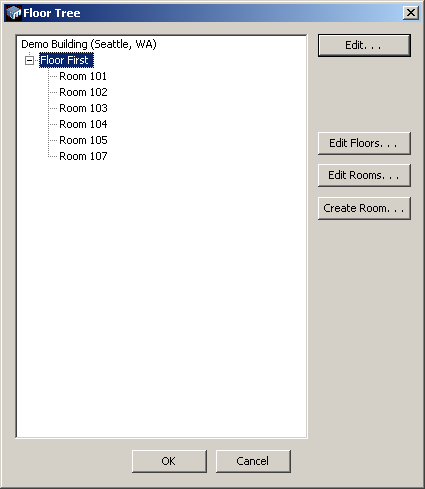 The floor tree editor makes it easy to manage the floors in your project and control which rooms are on a floor.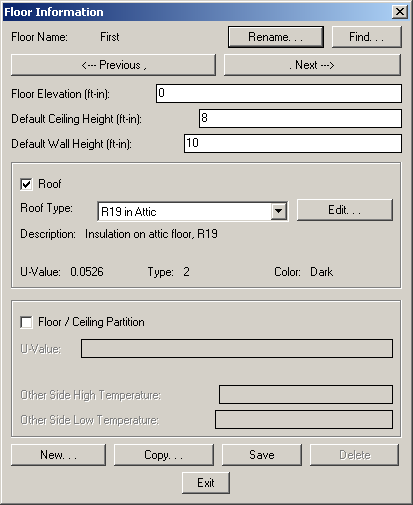 Elevation Data
Define the vertical dimensions of your floor. Those dimensions are then applied to each room that is placed on that floor.
Roof Data
If your floor has a roof it is defined here. Select a roof construction type from the list or create a new one with the appropriate U-value.
Previous Feature: Project Information - Next Feature: Wall Information
19401 40th Ave W, Suite 302
Lynnwood, WA 98036
©2001-2019, Design Master Software, Inc