Reports
Load calculations can be displayed within AutoCAD, previewed in your web browser, or printed on paper.
This load summary is displayed when you select a room from AutoCAD: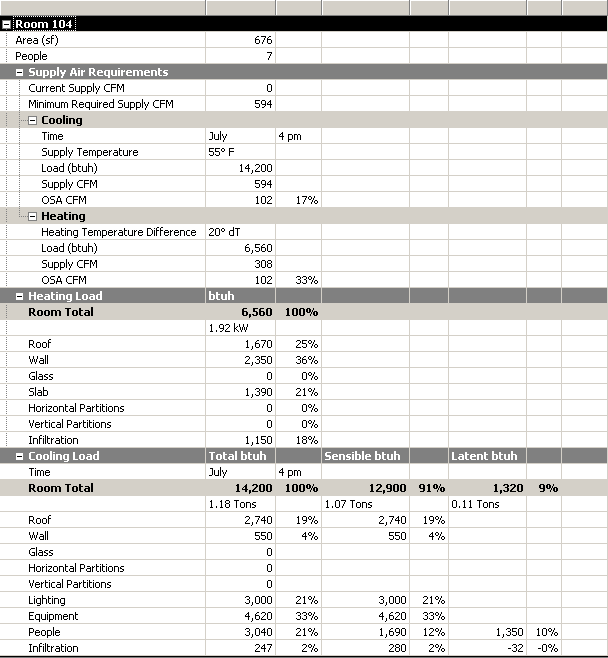 A detailed summary of an individual room load calculation inside of AutoCAD.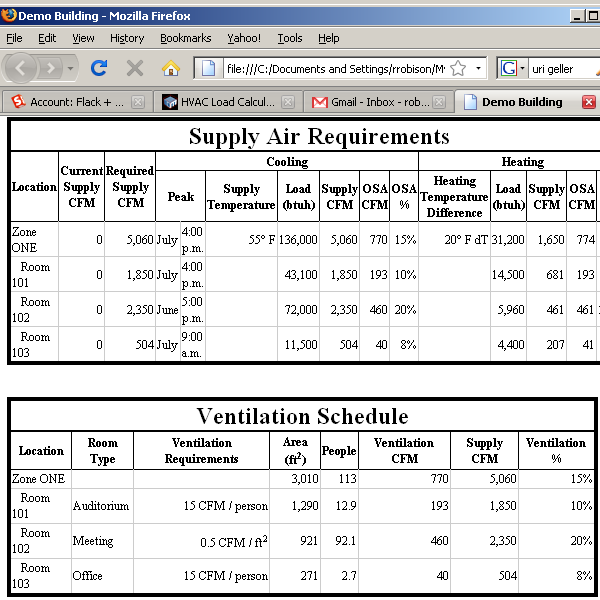 A load calculation as viewed within a web browser. This format is also used when printing load calculation reports on paper.
19401 40th Ave W, Suite 302
Lynnwood, WA 98036
©2001-2019, Design Master Software, Inc