Room Information
Previous Feature: Wall Information - Next Feature: Zones
Design Master HVAC makes it easy to generate rooms on your drawing that you can use to perform heating and cooling load calculations.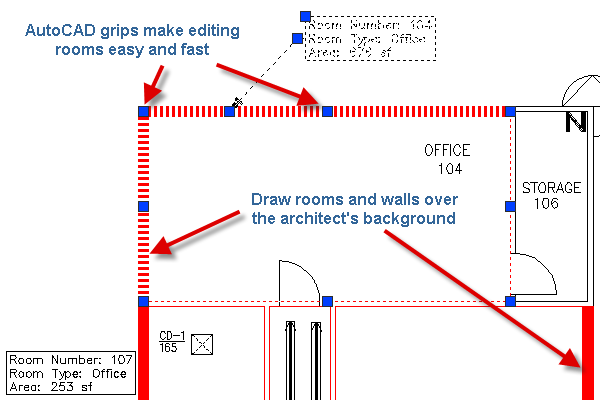 AutoCAD Grips Make Editing Rooms Easy and Fast
AutoCAD grips make it easy to quickly respond when the architect moves walls.
Draw Rooms Over Architect's Background
Create your rooms directly in AutoCAD. No more measuring walls and entering the data into a stand-alone load program.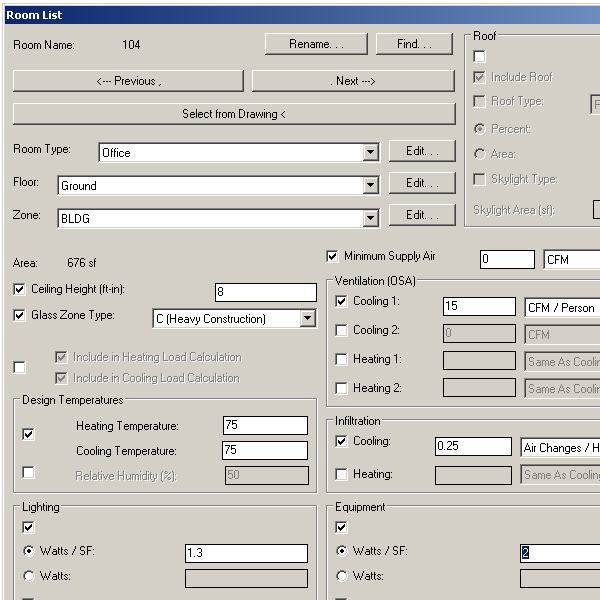 Define Room Loads
Internal loads, such as lighting or equipment, can be set to default values or customized on a room by room basis.
Previous Feature: Wall Information - Next Feature: Zones
19401 40th Ave W, Suite 302
Lynnwood, WA 98036
©2001-2019, Design Master Software, Inc