Dubois, PA
October 2010
---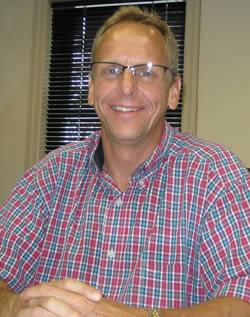 Jewell Electric, Inc. is a full-service electrical contractor based in Dubois, PA. In business since 1981, the company is justifiably proud of its reputation for exceptional customer satisfaction. Welcoming residential, commercial and industrial projects from major installations to minor repairs, Jewell Electric's services include pre-construction planning and permitting, custom design/build services, installations, building maintenance, and specialty jobs like security systems and sound systems.
In short: Jewell Electric does it all. Their diverse Central Pennsylvania customer base includes a Pizza Hut, a drug store, a machine shop, a kidney care clinic and various small manufacturers, plus many residential customers. Word-of-mouth referrals are their primary source of new business.
Keeping all these customers happy takes not only expertise, but also efficiency. Don Jewell, founder and president of Jewell Electric, purchased Design Master Electrical in 2005 to help speed up the permitting process for his customers. He considers his firm's ability to turn work around quickly, thanks to Design Master Electrical, to be a significant business advantage. "Design Master is always saving us time because it is so easy to use, and it's easy to make plan changes quickly when needed," Mr. Jewell explains.
He is equally enthusiastic about the automated calculations capabilities of the software. "I remember one fast-track project where the workers were standing around onsite, waiting for us to get them the plans so they could get started," Mr. Jewell relates. Design Master Electrical enabled him to quickly modify the plans and get the crew back to work, making the customer very happy and Mr. Jewell "a big fan" of the software. "With Design Master, we've never had a job we couldn't handle," says Mr. Jewell.
"With Design Master, we've never had a job we couldn't handle."
Don Jewell, owner
Being so attentive to customer service himself, Mr. Jewell had high expectations for Design Master Software's customer support, and he has not been disappointed. "They have offered us a lot of support and assistance over the years," he recalls. "If you are in the middle of a project and on a deadline and need help, they will take care of you. They're a good company, and I'm very pleased with them."