Division 16 Electrical Estimating
Bloomfield, CT
September 2010
---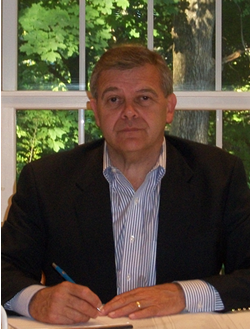 Division 16 Electrical Estimating serves contractors and builders throughout New England and the Mid-Atlantic states. Established in 2006, the company is owned and managed by Al Bellefleur, a long-time electrical contractor.
In 2009, Mr. Bellefleur decided to diversify and expand his business by offering electrical design/build services to his customers, in addition to estimating. He purchased Design Master Electrical to support this new business by enabling him to efficiently create high-quality, professional drawings.
Prior to purchasing Design Master Electrical, Mr. Bellefleur had no AutoCAD or computer-based design experience. In fact, he purchased AutoCAD specifically to use Design Master Electrical. "I needed something to help me do designs," Mr. Bellefleur relates. "I spoke to people at Design Master Software about what their product could do, and downloaded it for evaluation. I could see right away that it did everything I wanted and made it very simple. Also the cost was reasonable."
"Once I evaluated Design Master I looked no further for electrical design software," he adds. "I've never regretted that decision – I've been very happy with the product all along."
Mr. Bellefleur also praised Design Master Software's technical support. "The first job I used the software on, I was calling them three or four times a day. They've always done whatever it took to help me out. They have the capability to remotely control my computer, so they could tweak things and show me things on my screen from their location. Plus their tech support people really knew my business and understood my questions."
Despite having no CAD experience, Mr. Bellefleur was up and running with Design Master Electrical in just two days. Within two weeks of installing the software he'd executed his first set of drawings for a customer. "With every drawing it just gets better and easier, and I spend less and less time to produce an even higher quality product. The last drawings I did came out beautifully – the client was very happy. Recently I did a design for a new bank and it took only two days."
"Design Master lets me keep my clients happy and our projects on schedule."
Al Bellefleur
By enabling Division 16 to deliver quality designs quickly, Design Master Electrical has helped the company maximize both productivity and customer satisfaction. The software also makes it much easier to make changes to designs in midstream, improving responsiveness when fast turnaround is especially critical. "Ninety percent of our new business comes from word-of-mouth, so taking care of customers from start to finish is key to our success. Design Master lets me keep my clients happy and our projects on schedule," says Mr. Bellefleur.
Division 16's new design business is so successful that Mr. Bellefleur hired two employees in the second quarter of 2010. One is a recent college graduate who is an experienced AutoCAD user. He, too, found Design Master Electrical intuitively easy to use and has come up to speed quickly.
Mr. Bellefleur asserts that he could not offer electrical design services without Design Master Electrical. "I couldn't do this without Design Master. It automates all the calculations, all the loads and schedules, everything. It keeps track of circuit numbers, fixture types, and so on in the background. Then it builds it all into your drawings for you. I could never make all that happen without the electrical add-on package to AutoCAD."