Montgomery, AL
April 2012
---
Design Master HVAC Helps Sherlock, Smith & Adams Deliver Design Excellence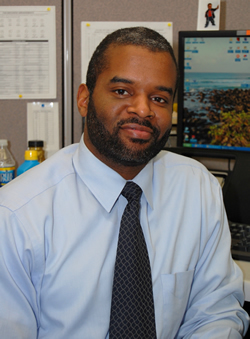 Sherlock, Smith & Adams is an industry-leading Architecture-Engineering company based in Montgomery, AL. Established in 1946, the firm offers mechanical, electrical, structural, civil and fire protection engineering services, as well as architectural services, estimating and construction administration. Its award-winning designs are known for their exceptional quality.
Sherlock, Smith & Adams' diverse clients include the US Department of Defense and the Veterans Administration, as well as academic and private clients. According to Michael Holland, Mechanical Engineer, some of the firm's largest and most complex projects have included hospitals and clinics on military bases.
"We began using Design Master HVAC three years ago to design a naval hospital in Guam," Mr. Holland recalls. "This was a very big project, and even though we were learning as we went, the software really cut down on the time it took to get it done. We've used it ever since on pretty much every job." All seven engineers in Sherlock, Smith & Adams' HVAC department currently use Design Master.
Taking the pressure off
Sherlock, Smith & Adams initially purchased Design Master HVAC to help streamline the process of doing duct pressure calculations. According to Mr. Holland, "We had some software that would help with the calculations, but we had to manually extract them and add them to our drawings piece by piece, which was quite laborious."
"Before we got Design Master one of our engineers had become so efficient at doing the pressure takeoffs that that had become one of her primary roles on most projects. Now Design Master does all that dynamically and automatically as we're designing – including anytime we make changes," explains Mr. Holland.
"I'm excited about doing HVAC load calculations in Design Master, too," says Mr. Holland. "It calculates heating, ventilation, and air conditioning loads for the building, and it can directly translate those numbers into duct sizes and diffuser CFM calculations, which is very useful. No more manually entering third-party load calculations – now it's a one-step process."
Quick conversion
"Design Master also helped us with a major specific challenge on that first job, which was that everything had to be in metric." continues Mr. Holland. "With Design Master we could work in English units like we were used to, and simply convert it automatically to metric in the presentation format."
Almost too easy
"Any changes you have to make to a design are also much easier with Design Master."
--Michael Holland, Mechanical Engineer
"Once we had a two-phase project where the building to be designed in the second phase was very similar to the first-phase building, only certain parts of it were flipped or rotated. Design Master made that almost too easy – it greatly reduced my time spent with ductwork layout because of how easily I could mirror, copy and modify the ductwork, even though I was using many features for the first time."
"It was faster than I expected it to be! Fortunately, it was very convenient for me to create a single-line drawing for the client. Design Master's ability to simply convert ductwork from single-line to double-line and vice versa allows us to simplify the ductwork back to single-line format to meet the client's expectation of an early submittal presentation. And it also allows us to very quickly get to the next submittal format, double-line format, with a few clicks of the mouse instead of having to redraw double-line ductwork line by line," relates Mr. Holland.
"Any changes you have to make to a design are also much easier with Design Master," Mr. Holland adds. "For example, if I need to change the layout of ductwork in an existing drawing, I can just copy a section of ductwork to another area of the page and iteratively shift it around, see if it works, shift it around, see if it works… Design Master is great for letting you test arrangements visually, which is often faster and more intuitive than working with numbers on paper.
Looking good
"Design Master presents the drawing in a very clean and easy-to-interpret format in terms of duct crossings, diffusers, hardware, piping and so forth. This makes a good impression during a presentation, and also makes it easy to visualize how the ductwork will actually go into the building," explains Mr. Holland.
"It also gives you a great cross-check on your calculations when you're working on paper. You can see right away whether the numbers you came up with in the field actually work, or if the ductwork's not drawn at the right height, or whatever. It's much better for all that than a single-line tool like AutoCAD. And you don't have to go in and break the lines or hide portions of lines; that's all done for you automatically," states Mr. Holland.
Solid support
"Design Master has worked well for me from the start," summarizes Mr. Holland. "We were calling them almost minute-by-minute for awhile as we ramped up on that big hospital job. Their customer support is always very helpful. You can get help right away over the phone, and they'll even take over your computer and demonstrate exactly how to solve your problem. You don't get that with other software."