Evans Engineering and Consulting
Post Falls, ID
November 2015
---
At Evans Engineering and Consulting, Design Master Electrical is "By Far the Most Important Tool in My Business"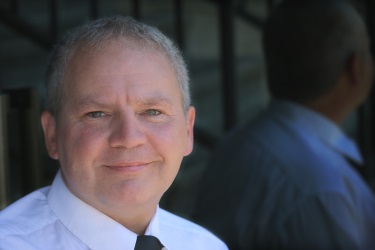 Evans Engineering and Consulting (E2C) is an electrical engineering firm serving the industrial, commercial, government/municipal, healthcare and institutional sectors. In business since 2013, E2C is based in Post Falls, ID. They currently have three full-time and one part-time Design Master Electrical users.
Donald Evans, PE, owner/principal, worked with Design Master Electrical for almost a decade at other companies before starting E2C. "When I opened my business I purchased Design Master immediately," Mr. Evans recalls. "I found it to be an incredibly effective tool and one that is constantly improving."
Absolute accuracy
"I tell people that with Design Master we don't draw, we model," Mr. Evans explains. "Unlike drawings relying on manually created spreadsheets or schedules that could be incorrect or out of sync, with Design Master every schedule that's shown depicts exactly what is on that drawing, because of the database calculations that the software handles automatically. There's never a disconnect of information between drawings and schedules.
"When we create custom, reusable blocks for, say, low-voltage devices, we can put all the data we need in that block, and Design Master uses it to ensure that all related load or schedule information is accurate. So when we do circuiting of any of our devices, that panel is loaded accurately, guaranteed. Our schedules match up, our panel schedules match, the devices match.
"There's never a disconnect of information between drawings and schedules."
Donald Evans, PE
"Anytime, in a meeting or on-site, that someone has a question about one of our drawings, I am absolutely 100% confident of the information consistency between drawing sheets. That's the advantage of modeling: all information is extracted from one database," states Mr. Evans.
Every client is a repeat client
E2C uses Design Master Electrical on all of its projects. "Design Master helps ensure consistency in our designs across projects, which is a big benefit to our clients," notes Mr. Evans. "They know the information on our drawings is accurate and correct.
"Every project will have hiccups—things like design changes, miscommunications between disciplines, and so on. When you can get a project done and minimize any design change costs, you're a winner.
"E2C has an incredibly low incidence of project change orders," beams Mr. Evans. "Thankfully, we have a 100% return rate on our clients to date."
"Part of my group"
"It takes a very short time for new users to get the basics of how to use Design Master," Mr. Evans observes. "The website is a terrific resource for any kind of information you might need.
"We rarely call for tech support, but Design Master's response is immediate and top-notch. In all my years using the product I've never hung up thinking I didn't get 110% of the answer I wanted.
"Anytime we submit 'wish-list' items we quickly see them in the product. Heaven forbid on the rare occasion there's a programming issue, they put out a patch immediately.
"They're on top of support like no software vendor I've known. They realize every problem needs attention now or else you wouldn't be calling them.
"I feel like Design Master Software is part of my group," says Mr. Evans.
"By far the most important tool"
Mr. Evans continues: "For a person starting out in this business, there's a lot of high-dollar software you must invest in. To have your primary tool be something that's highly affordable and cost-effective is a huge help. Design Master even has alternative payment plans.
"If you have any doubt about the value of Design Master Electrical, you can try it for free and call tech support and see what you're going to get for your money. I don't think you can find any software out there that can compete with it.
"Design Master Electrical is by far the most important tool in my business," Mr. Evans concludes.