Eric Aielli, PE
Dayton, OH
August 2017
---
Freelance Engineering Consultant Competes on Accuracy, Quality and Speed with Design Master Electrical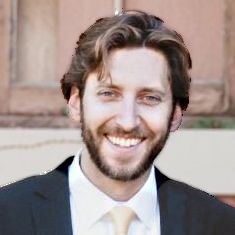 Eric Aielli, PE is an electrical engineering consultant who focuses on retail rollout projects and similar jobs for a multi-state client base. Design quality and accuracy are paramount in this work, as is the ability to quickly and cost-effectively customize prototypes to meet design requirements specific to the site and jurisdiction.
Mr. Aielli purchased Design Master Electrical immediately upon starting his company in 2015, having used the software as an employee at larger engineering firms for about ten years.
Immediate value-add
When I started my company I had zero schedules, blocks or other content created," recalls Mr. Aielli. "You get a lot of prepackaged content with your Design Master license, such as ready-made schedules and basic lighting and receptacle devices, so I was able to start creating professional looking drawings right off the bat.
"Similarly, Design Master makes it easy to copy lighting and receptacle devices from project to project. This is a huge time-saver that enables me to move forward on billable work while creating content that I can use on other current and future projects. The ability to pull lighting, receptacle, and device properties from a master database helps ensure accuracy and consistency.
"My projects tend to have a lot of repeatability," Mr. Aielli adds. "Design Master Electrical helps me roll out site-specific designs for my clients efficiently and accurately."
More usable, more accurate drawings with less effort
"Clients want projects to move forward without delays, so the accuracy of drawings is key," reports Mr. Aielli. "Design Master keeps circuiting and panels schedules in sync automatically, so coordination issues are minimized during permitting and construction.
"Even with aggressive design schedules, I'm able to focus time and energy on site specific details and requirements to ensure a successful project. Design Master has useful built-in tools like 'Highlight Uncircuited Devices,' which cuts review time and has reduced my highlighter consumption significantly," Mr. Aielli jokes.
Accelerates upfront planning
"Design Master also helps in the planning phase of a project," offers Mr. Aielli. "It gives you a good idea right away what the service is going to be, and as design decisions are made you can quickly see the effects on the electrical service."
"Design Master also makes it easy to input loads in the schematic design phase. The software can generate a load summary with NEC demand factors for calculated load with very little extra effort over back-of-the-envelope calculations." Mr. Aielli observes. "These quick and easy preliminary calculations then carry forward automatically as the project goes ahead."
"Design Master makes it much faster to turn around revisions."
Eric Aielli, PE
Streamlines revisions
"Some projects are very revision-heavy, and Design Master makes it much faster to turn around revisions," Mr. Aielli mentions. "It's not just a calculation tool and it's more than a design tool—it's a drafting tool as well."
"For instance, when you're circuiting a lighting plan, the initial placement of the fixture type and circuit label may not work with the final layout. Design Master has a tool to match the label location between devices, which makes this a 30-second change instead of a tedious CAD exercise. This saves time and makes the drawings easy to read," Mr. Aielli points out.
Simplifies coordination with subcontractors
"I work with a subcontractor who also uses Design Master, and this makes it much easier to check his work," Mr. Aielli notes. "I can see at a glance whether he's set things up correctly, and make changes to the design quicker and more comprehensively than I could by hand."
Supports custom analysis for specific client needs
"I like that Design Master uses a Microsoft Access database that you can query from external programs via standard interfaces," explains Mr. Aielli. "I've been able to do some cool things by accessing data associated with the devices and room area data."
"For example, with this approach I've been able to populate lighting energy compliance forms using quantities and properties from the Design Master database. Design Master offers some energy compliance software syncing out-of-the-box, but since they don't obfuscate the data, it allows those who have a little coding knowledge to extract information from the database and use it in unique ways," Mr. Aielli relates.
Responsive support
"Design Master's support is extremely responsive," indicates Mr. Aielli. "Even though I'm a single license customer, I've never waited more than 24 hours for an issue to be resolved."
"I also like that there aren't 'levels' of support. And the faces don't change: you're always talking to someone you know," Mr. Aielli emphasizes.
Critical to competitiveness
"Thanks to Design Master Electrical I'm able to produce high-quality, accurate and information-rich drawings—and still maintain competitive pricing on rollout projects," Mr. Aielli confirms.
"I've watched the software evolve for over ten years and I like the direction it's going. As they continue to add useful features, they keep making it easier to use, not more complicated. For example, you can tell the developers put a lot of effort into making the one-line diagram tool better and more intuitive recently.
"I've explored other options and Design Master Electrical remains ahead of the competition and fits my needs perfectly," concludes Mr. Aielli.