San Jose, CA
April 2017
---
For Farris Electric, Design Master Electrical is "By Far the Best Thing We've Done for Our Design-Build Model"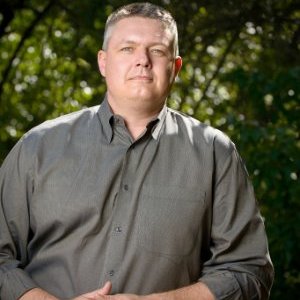 Founded in 1974, Farris Electric is among the leading commercial design/build electrical contractors serving the Silicon Valley area. Their projects consist mainly of tenant improvements, Class A office space, data centers, laboratories, clean rooms and warehouse spaces, ranging in size from service work up to multi-million dollar electrical installations. The firm employs approximately 45 people.
Tyler Beck, one of Farris Electric's two principals, has been with the company for 23 years. He is the lead electrical designer and one of two Design Master Electrical users. The company purchased Design Master Electrical in 2015.
According to Mr. Beck, Farris Electric uses Design Master for all its new projects that require drawings, from the smallest to the largest. "I couldn't have guessed how much time it was going to save us," says Mr. Beck. "Getting Design Master is—by far—the single best thing we have done for our design-build model."
The right tool for the job
"Ever since the Dot-Com boom, around here people stopped asking 'how much' and started asking 'how fast,'" Mr. Beck recalls. "I'd been researching software to help with efficiency for probably ten years, but was never satisfied with what I found. It was always geared too much towards electronics or BIM or other things I didn't need."
"When I finally found Design Master Electrical, it was a very easy choice," states Mr. Beck. "It was very eye-opening; just how great the program was."
"I can't tell you how many times I've pulled all-nighters or worse to meet deadlines and get drawings out. I've yet to be put in that position since turning to Design Master," Mr. Beck emphasizes. "It's had such a large impact."
"Getting Design Master is—by far—the single best thing we have done for our design-build model."
Tyler Beck, Principal
Saves time and money in the field
"What determines cost is what you actually build," Mr. Beck points out. "A dollar spent in planning saves $10, or even $100, in the field."
"Now that I'm not spending all my time just hustling out permit drawings, I can get more information onto the drawings to make them more usable in the field. Also I can fine-tune them to make the circuiting more efficient, for example."
"These 'little things' can make or break a project in terms of materials and, more importantly, labor hours," clarifies Mr. Beck. "So Design Master has a direct effect on the company's bottom line."
"Design Master is also incredible for helping us make changes on-the-fly based on field conditions," Mr. Beck continues. "It's taken such a tremendous load off us that we're now producing more usable drawings faster than ever before, only with less manpower."
Improves accuracy and efficiency of parts orders
"The guys in the field absolutely love the little 'side benefits' they get from Design Master," Mr. Beck explains. "One big change we weren't expecting is how they take advantage of auto-population of quantities, which Design Master can give you."
"No longer are people out there trying to count spots and dots to make an order. They look at the quantities automatically listed on the drawing and make a phone call, or take a photo of the drawing and send it straight to the purchasing department."
"They're also ordering wire based on the length calculations that Design Master can automatically put on feeders—it's really helping to improve efficiency," Mr. Beck notes.
Helps drive new business
Mr. Beck continues: "Previously when we bid on a project, I'd just work up a quote and send it out. Now I sometimes take the PDF file from the general contractor, do a bunch of work on it very quickly with Design Master, and send that out with our quote. Multiple times I've had GCs call me and say, 'The job is yours and part of the reason is that extra effort you put in.' Little do they know that's not much extra effort anymore."
Support that shines
Mr. Beck finds customer support to be one of Design Master's biggest strengths. "Their support stands head and shoulders above the rest. It's not just helpful but also timely," Mr. Beck asserts. "They understand that time is everything when you're trying to fix problems.
"But where their support really shines is when it comes to providing solutions and workarounds. When they say, 'Well, you can't do that with our software,' it's not the end of the phone call. They'll walk us through a workaround and it's either just as efficient as our old process, or it's better.
"A few weeks ago I called Design Master asking if the software could do a particular thing," Mr. Beck reports. "They said, 'Not yet' and suggested that I put it on the 'wish list' for new features on their website.
"But before I even got around to putting it on the 'wish list', I got an email saying, 'We started thinking, figured it out, and here's a patch.' That's just absolutely incredible and above and beyond what's expected.
"I'm really thankful to be using a product from people who truly care. They knew I wasn't going to switch to another program if they couldn't meet the request of just one user, but they still jumped right on it, did their magic on the program and provided a solution!" adds Mr. Beck. "They have become a partner in our design efforts and have pulled me out of the fire a couple times with a simple phone call."
Doing wonders
"I couldn't imagine doing this work without Design Master Electrical at this point," offers Mr. Beck. "I wish everyone… except my direct competitors… was using the software—it really is that good."
"Design Master has done wonders for my world, that's for sure," Mr. Beck concludes.