Kent, WA
May 2017
---
Design Master Electrical RT Saves Design Time, Improves Estimating Accuracy and Delivers Bottom-Line Cost Savings for Sea-Tac Electric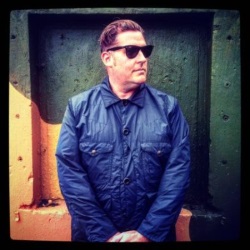 Founded in 1987, Sea-Tac Electric is a top-tier electrical design/build contractor in the Seattle area, serving primarily commercial and industrial customers. Sea-Tac Electric currently employs approximately 150 staff in the field plus another 10 in the office, including 5 engineers and designers.
Sea-Tac Electric has been using Design Master Electrical RT, an add-in that adds electrical calculations to Revit, for less than one year. But according to Corey McKinnon, LEED AP BD+C, Director of Design and Engineering, the software has already had a major impact on the firm's engineering workflow, estimating and bottom line.
Keeping it in the box
"We started about two years ago changing the way we did things," explains Mr. McKinnon. "From using AutoCAD and Excel exclusively, we ultimately made the change to Revit."
"This past year, having learned how to use and leverage Revit, we began looking for a tool to get us to the next level in terms of efficiency and accuracy," Mr. McKinnon continues. "That's when we found Design Master Electrical RT."
"Now we can perform all the engineering functions that we were still doing using Excel and separate calculation programs—such as arc-flash calculations, fault calculations, voltage drops and feeder sizing—within Revit through the Design Master add-in," Mr. McKinnon states. "All our on-site design staff are now everyday users of Design Master Electrical RT."
"Design Master Electrical RT cuts our design time just about in half."
Corey McKinnon, LEED AP BD+C, Director of Design and Engineering
Significantly improves estimating accuracy
"One of the huge benefits of the Design Master add-in for us, as a design/build construction company, is how it's enhanced the level of interaction between our project managers and our estimators," observes Mr. McKinnon. "All of a sudden there's instant, accurate information that we can pass along at a moment's notice to improve our material cost and labor projections."
"Just being able to provide feeder takeoffs for the estimate on a 750,000-sq.ft. industrial project… Giving our estimators that kind of information is an incredible starting point," Mr. McKinnon emphasizes. "That greater accuracy with our parts and pieces is like going from a Revit standard of design of 300, which means general geometric blocking, to the next level of 400—and Design Master also cuts our design time just about in half."
Direct bottom-line cost savings
"I'm just blown away by the ability to schedule and the parameters within Revit that the Design Master add-in gives us," offers Mr. McKinnon. "Having this information on the drawings eliminates guesswork for our people in the field, and allows them to make more calculated decisions about value engineering type changes.
"Given the high price of copper alone, being more accurate versus making mistakes has huge implications for reducing cost while maintaining profitability. Design Master lets our guys make changes on the fly that have more beneficial cost impacts for us," Mr. McKinnon clarifies.
A collaborative partnership
"Another thing I'm super impressed with about the product is the level of support," Mr. McKinnon notes. "Other customer testimonials mentioned that, and it was one of the reasons I was keen to try the product.
"Since we've been using the Electrical RT module in Revit, I've probably contacted Design Master support ten times with feature/function suggestions. Every time they've gotten back to me within literally two hours, having made a change and sent me an update.
"To have your voice heard like that regarding a piece of software that you're actively using… it's almost like you're co-developing it to meet your needs.
"For example, in our design/build world, we might look at how we install a feeder figuring our guys will add ten feet here and ten feet there, to make sure they have all their makeup for their boxes. I asked Design Master if they could extend the software to add additional linear footage to a feeder. They liked the idea and not two hours later they had it implemented and I got a download.
"What a difference! Now I can actively provide my estimating and project management staff with much more accurate numbers, rather than them taking time to go through and add here, take away there and so on," Mr. McKinnon asserts.
"I'm excited to continue to use the product and see where Design Master takes it—and where we can help them take it—through our suggestions and those of other customers.
"Design Master has definitely developed a really great product, and we're extremely happy with the relationship," summarizes Mr. McKinnon.