Collins Electrical Company
Stockton, CA
July 2019
---
Design Master Electrical RT Has "Eliminated so Many Steps" in the Design/Build Process at Collins Electrical Company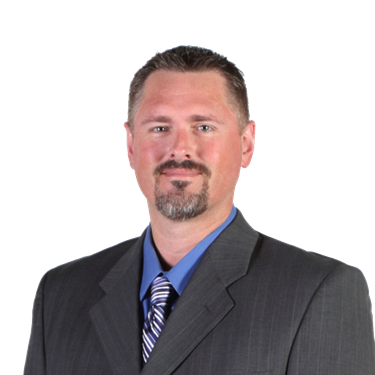 For several years, Jay Nieman worked as an electrician at Collins Electrical Company, which celebrated its 90th year as an electrical construction and engineering firm in 2018. In 2013, Jay was asked to head up a new department that would consolidate CAD teams that were previously spread across four of the company's seven California locations. In his new role as Preconstruction Manager, one of his tasks was researching the best tools for developing the company's design-build projects. By 2018, he'd found the answer: Revit and Design Master Electrical RT.
Time-Saving Automation
At first, Jay was drawn to Design Master's one-line diagrams. Being able to automatically draw the diagram based on the Revit model would save a considerable amount of time compared to drafting it manually. Once he dove deeper and learned what the software could do in terms of calculations, wire sizing, and other functions, he knew Design Master was the way to go. In his words, after seeing "the way the one-line works out and … how [the] calculations tie in, I didn't really have a second thought." The sheer number of automated functions provided by the software meant he could cut the number of steps in his team's workflow in half or more. He was able to familiarize himself with Electrical RT in a day, and within a week, everyone in his team was using the software on their projects.
"Design Master eliminated so many steps. … Instead of doing A through Z, let's do A, B, and C, and we're done."
Jay Nieman
One-Stop Panel and Circuit Editing
Now, Design Master helps with nearly everything produced by Jay and his team. In practice, he has found the most useful features to be the Panel Edit and Circuit Edit commands, which allow users to fully configure all distribution equipment and branch circuits in their respective dialog boxes. "It's nice to be able to go to one spot and take care of all the information," he says. What makes the most significant difference, however, is the work he and his team don't even need to do because Design Master does much of it for them: performing voltage drop and other calculations.
Engineer-Quality Calculations
For commercial projects like the casinos and schools Collins Electrical has been designing recently, automated calculations are practically a must-have; no one wants to spend hours manually calculating voltage drop for 400+ devices, especially when a program can handle it in minutes. When Jay was still shopping around for Revit add-ins, he noticed that most used Revit's native calculations — calculations that have earned a less-than-perfect reputation. With Design Master Electrical RT performing its own calculations, Jay learned that, as long as the system is modeled correctly, the numbers will be right every time. As a result, as he puts it, "I can give [Design Master] to somebody who's not an engineer, and it'll help them put out engineer-quality calculations." He's even used Design Master to double-check the work of outside engineers during design-assist projects.
Nothing Else Comes Close
For Jay, Design Master Electrical RT fills a void for electrical engineers that, in his opinion, larger programs have neglected to address adequately. He recommends the software to other electrical contractors because, he says, "I haven't found anything that, to me, has been even remotely close" to its feature set and quality, and he can't see any reason why industry professionals shouldn't use a tool like Design Master.