Engineering Professionals, LLC
Middletown, NJ
September 2020
---
Engineering Professionals, LLC, Gets the Flexibility It Needs With Design Master HVAC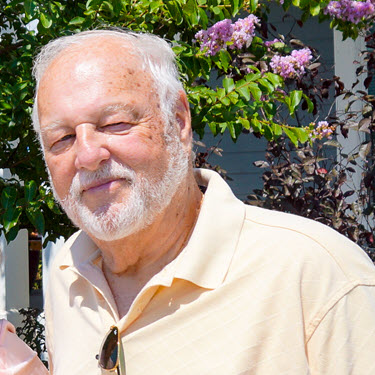 As the sole proprietor of Engineering Professionals, LLC, Bill Philcox, PE, spends his days doing MEP work on commercial projects; recently, a warehouse being converted into a restaurant. The 30-foot ceilings and mezzanine "[make] air conditioning design difficult because you're working at two different elevations," he says, "but Design Master [HVAC] is doing the job." Thinking back to when he first purchased the software during his company's early days in 2005, and how vital it has been to his business, he reflects that "I owe a lot to Design Master."
Mind-Blowing Design Intelligence
Bill requested a demonstration of the HVAC software after seeing an ad for Design Master online. He was amazed by the intelligent entities that the software creates: "They showed me a layout of the air conditioning, placed a few diffusers in a spot, then commanded it to connect to the duct, and I was blown away." Previously, he drafted his systems manually and performed calculations with a ductulator and other software. "It took a long time just to get the thing drawn," he says. "With DM, not only could I do the design quickly, I could edit it."
He also appreciated that the software was more comprehensive and cost-effective than its competitors: "It gives me the flexibility I need. It leaves me needing nothing other than that program." After a week of following the tutorials, reading the documentation, and experimenting, he felt confident enough to incorporate it into his workflow.
Revisions Ready Within an Hour
Today, the intelligence of the ductwork remains Bill's favorite feature, partly because it makes processing revisions a trivial matter. "I can edit the loads, the diffuser, the ductwork, I can move things around and change them, it's very simple, very straightforward, and it's really logical," he says. "An HVAC installer will ask, 'Could I change it?' [Pause] Yeah. Usually, within 20 minutes, they have a PDF."
When the client for the restaurant job asked Bill to include a different part of the building in his design, he says, "I finished it in about 45 minutes. … Shot him a PDF just before we got on the horn, he asked how I did it. I said, 'That's for me to know and you to find out.'"
Easy Diffuser Schedules and Optimization
Bill also appreciates that Design Master makes life easier for clients and contractors. They like how the drawings look and how much information they contain, particularly the diffuser schedules that automatically pull quantities from the project.
He says Design Master also helps prevent overengineering, which can drive up costs and create problems: "It helps me optimize the size of the air conditioner. A lot of times, the client will say, 'I think we should have a 7-ton instead of a 5-ton.' And I'll say, 'Why?'" For his restaurant project, the calculations call for a 12.5-15-ton air conditioner, well below what the client thought it would need. "I never had a person complain that what they got out of the air conditioning system wasn't what they wanted, so it's gotta be right," he says.
"The last thing I do is the HVAC, because I like it the most."
Bill Philcox, PE
No Regrets
After more than a decade using Design Master HVAC, Bill says he "never had the desire to not use it" and "never regretted it." On reflection, he says, "The only thing I regret, to be honest with you, was not buy the whole package with electrical and plumbing."
He recommends Design Master to everyone he works with, praises the consistently high quality of support, and when asked to name a project on which the software made the work easier, says "all of them." Whenever he has a job that requires full MEP service, he says, "the last thing I do is the HVAC, because I like it the most. … I save the air conditioning for last because I enjoy it. [It's] like dessert at the end of dinner."