Muir Engineering
Comox, BC
July 2020
---
Muir Engineering Keeps It in the (Revit) Family With Design Master Electrical RT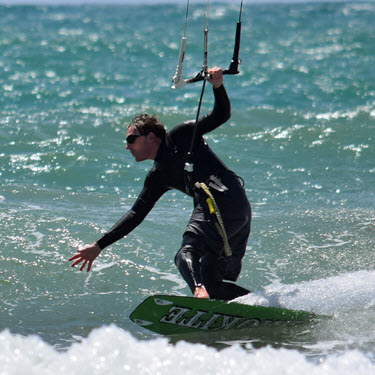 Brian Muir, P.Eng., and his company have offered electrical consulting services from the town of Comox on Vancouver Island since 2007. As "the only electrical engineering firm within 100 kilometers or so," he and the rest of his small team at Muir Engineering take on a wide range of projects: commercial, educational, industrial, agricultural projects such as fisheries, high-voltage power lines, and more. For years, much of their building design workflow relied on the manual drafting tools and calculations offered by Autodesk; since 2017, however, their efficiency and quality control have improved significantly, thanks to Revit and Design Master Electrical RT.
Coordinated One-Line Diagrams
Brian was initially drawn to Design Master Electrical RT because it offers intelligent one-line and riser diagrams based upon the Revit model, a feature he hadn't seen before. "To our knowledge," he says, "there [wasn't] anything else out there that can generate a coordinated one-line diagram from Revit. The alternative was just hand-drafting it." While he initially experienced some hiccups getting the AutoCAD side of the software configured to his liking, he found the Revit portion intuitive and easy to set up and use. He estimates it took "a few months of actual project work" to get fully acclimated. With Design Master at his disposal, he was able to generate one-line diagrams that were fully consistent with the information on the Revit model.
While Brian was first drawn in by (and still makes regular use of) the software's one-line diagram functionality, it is not his favorite feature. That distinction belongs to the Family Edit command.
Fully-Defined Families
Asked what feature he finds the most useful, Brian quickly replies, "The ability to have the panel pull up or calculate breaker size and [circuit] description based on parameters of the library part." Because Design Master can store sizing criteria and circuit descriptions in families and family instances, he says, "I can drop a range into my apartment building, and it comes out with a 40-amp breaker, and it says 'Range' in the circuit description." Not only does this functionality shave minutes—if not hours—off the total design time, he says it also leads to fewer errors: "No longer will we see a 15-amp breaker on a range, which is something that would slip through once in a while."
"I can set up a Revit family and know that … the breaker will come up correctly, and the circuit description will be something useful."
Brian Muir, P.Eng.
Plays Well With Others
Brian also appreciates how Design Master makes it easier to work with others, both inside and outside the company. He says, "I can set up a Revit family and know that when the designer puts it into the drawing and hits 'Calculate,' the breaker will come up correctly and the circuit description will be something useful as well.… This is a big time-saver on all types of projects." He says this functionality could also be helpful for companies that offer full MEP services: "The mechanical engineers could be set up with families configured for use with Design Master and then those parts will integrate seamlessly into the electrical model."
Design Master has also improved Brian's relationships with reviewers and contractors. Inconsistencies between the mechanical and electrical design used to account for a large portion of change orders and RFIs. "Design Master parameters drive our fully automated and accurate schedules of mechanical motor loads and resistive loads, and as a consequence, we are seeing a reduction in these sorts of issues."
Company and Community
As BIM tools gain popularity, Brian believes Design Master will continue to be relevant in the electrical design conversation. According to him, "A lot of it has to do with the company that's behind Design Master. We see that [they] understand electrical engineering." He has always found support to be responsive and timely, especially compared to larger companies. "One advantage to Design Master is it's really focused on a niche userbase, so it's much more nimble."
Brian is active on the Autodesk Revit MEP user forum. He says, "when I see other users posting questions about issues that Design Master can help with, I usually reply with a suggestion that they consider this excellent tool." Going into the future, he hopes to network with other Design Master Electrical RT users to share content and methods and perhaps even lobby Autodesk as a group for improvements to Revit's electrical capabilities.