Bend Electric
Bend, OR
January 2021
---
Bend Electric Sets the Pace with Design Master Electrical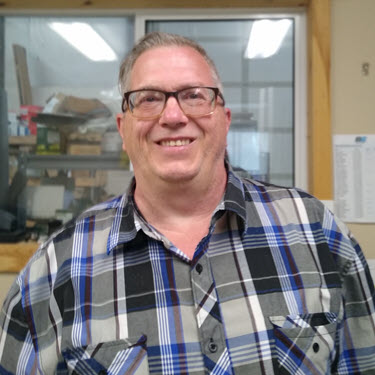 As an electrical contractor and design-build firm, Bend Electric has been involved in a wide range of projects, from apartment complexes to recreational pools, along with the whole gamut of commercial buildings. As Electrical Designer Tim Hansen puts it, "There's nothing we can't do, that I know of."
Tim was brought on shortly after the company purchased Design Master Electrical for AutoCAD in early 2017. While he may not have been involved in the company's decision to use the software, he understands the benefits its workflow offers compared to those of his previous employers.
New, Yet Familiar
In addition to working at a new company, Tim also faced learning software for which he had little frame of reference: "I have never run into another program like this program. And I've been doing it for 25, 27 years." He credits the software's well-written tutorials and familiar AutoCAD base for helping him find his footing. "Once you get the basics down, it's mostly AutoCAD," he says. "As long as you have an AutoCAD background, you can integrate Design Master really well into it." He became confident in his use of the software within six months, by his estimate.
"When the architect comes and says 'Hey, we're gonna change this…' I'm always the first one back."
Tim Hansen
Impressive Panel Schedules
As the bulk of Tim's work involves circuiting, he is most grateful for the software's intelligent panel schedules. "It's the panel schedules that really are impressive," he says. "It really knocks off a lot of time on your work, having something where you can just change something real quick, and it just shoots through all the schedules." Further, he says this automatic upkeep only becomes more useful as the projects get more complex: "The best is when you have a large project. … All of a sudden, something changes on the MDP or something changes on the last branch panel, and it just updates everything."
As Tim points out, speeding up the calculations has a positive impact on the revision process as a whole: "When the architect comes and says 'Hey, we're gonna change this, give me your drawings back as soon as you can,' I'm always the first one back."
Tim admits he isn't a "power user" and does not take advantage of much of what the software offers, but he hopes to branch out in the near future. Point-by-point photometric calculations and the ability to export information to COMcheck are of particular interest.
Supportive and Innovative
On the rare occasion that Tim runs into an issue, he has found that often "the best way to get out of the problem is to call [Design Master support]. … They can usually walk me through it very quickly. If not, I can send them my whole database for that particular job. And they figure out what the problem is and get it back to me within a reasonable amount of time."
Tim believes that more companies in the MEP industry will "absolutely" adopt Design Master and tools like it as time goes on. And speaking of the future, he adds, "We're waiting for you guys to do voice commands!"