ME3 Consulting Engineers
Sarasota, FL
July 2021
---
Design Master Electrical RT Is a Win-Win for ME3 Consulting Engineers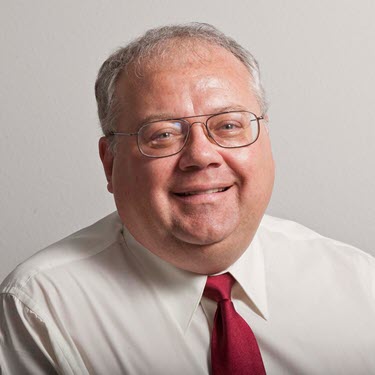 Since opening its doors in 2007, ME3 Consulting Engineers has stayed busy, providing MEP services on commercial, industrial, educational, medical, and retail projects. According to Vice President Bryan Zapf, "A lot of our projects are renovations that are messy in tough jurisdictions where it's difficult to get permits—that's why a lot of clients use us." Whenever possible, he designs these projects with the help of Design Master Electrical RT.
In 2013, Bryan says, "we had a couple of clients tell us they would only hire MEP engineers that use Revit." For the first several years, making Revit work for them meant "using a mix-and-match kind of situation, trying to stitch together a bunch of processes we had used when we were still using drafting boards."
Consolidating the Workflow
"As a small company, our software costs are one of the largest yearly expenses we have," Bryan says. Unfortunately, he found that all the money being poured into the previously mentioned "mix-and-match" approach did not translate to higher efficiency: "I gotta leave Revit, use other software programs, then go back into Revit. I'm using three or four platforms to get a Revit job done."
In 2019, he realized something needed to change. "We started investing so much time into Revit and we weren't getting anywhere. I said, 'If we're gonna use Revit, I've gotta get something for electrical engineering in Revit. Otherwise, I'm using Revit as a 3D drafting tool and not for its intended purpose.'" He found Design Master Electrical RT on the Autodesk App Store and quickly discovered it was exactly what he needed: "Soon as I figured out how the program thinks and how I need to use it, it became apparent: this is right in our wheelhouse. It's gonna give me all the information I need, it seamlessly integrates with the Revit interface. … It takes the electrical portion of Revit, which was not very useful, and takes it to another level."
Asked about the process of learning Design Master and integrating it into his workflow, Bryan responds, "I don't use this term very often: It was seamless. It honestly was. This is the easiest transition we've had to any supplemental program." He credits the tutorial and documentation resources available, as well as the intuitive sizing tables: "It gives me a good overall feel for the design because it mimics a lot of the things we had done with those stitched-together spreadsheets and other programs." He estimates it took four projects for him to become proficient with the software.
For new users, he suggests, "If you have the time, look at the options. Because moving the customization file from one project to another [with the Import and Export commands] makes it so much better, and that was the one thing I probably did not do very effectively in the beginning."
Extremely Cost-Effective
Working with Design Master now, Bryan loves how much time it saves, especially on revisions. "We do a lot of projects that change on a dime," he says, "Someone says, 'Oh, we're throwing in ten ice machines,' and who knows what else. Once the project has been designed with Design Master, those edits become extremely cost-effective in terms of time allotted. So our revision time has gotten much quicker, and there's less chance of making an error."
He's also found that Design Master has helped them produce better-looking work. After ME3 fully designed a 115,000 ft² indoor sports facility entirely in Revit, Bryan reports that President Sidney Pritchard remarked, "'Not only did we finish this project, but it really came out looking good.'" When the client decided they also wanted outdoor facilities constructed in parallel, Bryan says they came back to ME3 "because they now see our capability in Revit." With the power distribution for the site already designed using Revit and Design Master, he says, "It's a piece of cake. I just throw the power system on that, Design Master makes the accommodations, I have that analysis done right away. I can assist the client in reaching their goal, and Design Master takes 90% of that credit."
Asked about his favorite features at the time, Bryan returned his top three: the Panel Edit command, voltage drop, and fault analysis. "It's the analysis, the bulk number-crunching," he says, "where most of the time-saving exists; that's just my opinion." However, with Design Master Electrical RT 2.0 on the horizon at the time of the interview, he noted, "The one-line [in Revit] is probably gonna leapfrog my top three."
New Favorite Features in Electrical RT 2.0
By participating in the Electrical RT 2.0 beta, Bryan was able to try out the new features. Asked in a follow-up interview if Revit one-line diagrams and breaker coordination delivered on his expectations, he responds, "Absolutely; the one-line and time-current curves are now the favorites as they really save time and work great." When he had to provide breaker coordination graphs for a hospital remodel, Electrical RT 2.0 made it easy because he "can do all that in one package."
When working with the one-line diagram in Revit, he explains, "We like to put our stuff in the model first so the architect can size their rooms. Which works perfectly for me because I can use the Insert Link command." For another, smaller project, he used the Insert Create command to draft the one-line diagram, then moved the generated panel and transformer into place in the model. He also appreciates the default one-line diagram graphics because he says it lines up with ME3's drafting philosophy: "We try to make our drawings very contractor-friendly, very simple in their presentation."
"It's a better tool; you'll get a better result, it's faster, it assists us with Revit—that can only be a win-win."
Bryan Zapf
Well Worth It
Compared to the old workflow, Bryan says, "Design Master allows us to pick up things that we couldn't precisely engineer using those other methods." He also explains that, for companies like ME3 to survive, "we need to be more cost-effective and use the tools that we have to a better degree. I think Design Master ticks all those boxes. It's a better tool; you'll get a better result, it's faster, it assists us with Revit—that can only be a win-win."
Beyond the software's features, he also appreciates its stability and the quality of the team behind it. "I have not had a situation where the program had to restart, or there was some critical upgrade that had to take place," he says. "[The Design Master team's] professional attitude in producing the software and keeping it going, I think, shows through. I know that I'm using something that's very high-quality." Asked for any final thoughts, he remarks, "I would gladly pay more for the program. I couldn't even lie about it and come up with a thing that you guys don't do well."