Vrettos Engineering & Consulting
Charlotte, NC
March 2021
---
Vrettos Engineering & Consulting Hits the Ground Running With Design Master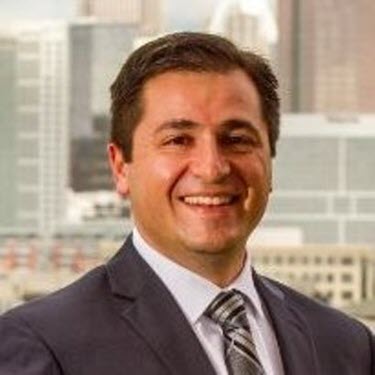 Since opening his one-person consulting firm in early 2020, Nick Vrettos, PE, has primarily done electrical work but sometimes performs mechanical design for smaller jobs such as retail and office upfits. His previous company had purchased Design Master Electrical in 2005, and he remembered how valuable it was: "It's really good software. It cuts the production time, just the sheer drafting, easily in half. … When I went off on my own, one of the first things I did was call you guys up and get a license."
He was struck, in a positive way, by the difference between what the software used to do and what it now offers: "There were some big changes in the software since the last time I used it." Fortunately, the core features that drew him in the first time were still present.
Strong First Impression
Fifteen years ago, as a business owner and electrical designer, Nick was looking for tools to speed up his drafting, beyond the LISP routines he had written. He thought, "There's gotta be a quicker way, right? So I started doing a little research online, and I think one of the first things I found was y'all. I looked at the website, read about the software, and thought, 'Yeah, right, this software does all this stuff.'" He was particularly impressed with the software's panel schedule and load calculation features.
He realized within an hour of installing the trial, "yeah, this is what we've gotta have." When asked if he had considered any alternatives before buying, such as AutoCAD MEP, he says, "I honestly didn't even think about it." He spent the first couple of weeks taking advantage of the customization the software offers, remarking that, "Once you put in the customization time upfront … it pays for itself multiple times over."
He used Design Master Electrical for a few years until he moved out of designing and into full-time management at the company. By his estimate, it would be ten years before he used it again.
Like an Old Friend
Despite the passage of time and added features, Nick says he was up and running with the software within hours: "There was some new stuff, but … I did not forget, at all. I knew what it was doing. I picked it up like nothing had happened. Little more bells and whistles on it." Among those bells and whistles, his favorite improvements were to the one-line riser diagram tools. The last time he used Design Master Electrical, he recalls, "It was only set up to do one-line diagrams, and I had to back-rig it to get a riser diagram out of it." Now that the Generate Riser command exists, he says, "I hit the button, pick a point, and since all my blocks have been configured, the riser inserts looking the way I want it to. Then it's just a matter of moving the devices around to get it to look the way I want it to look."
In addition to the electrical software, Nick also purchased Design Master HVAC. He hadn't yet cut his teeth on mechanical design at the time of writing but was impressed that "when you move a diffuser around, it'll redraft the ductwork for you." He adds that "even though I'm learning mechanical design at the same time, I can see where it's very powerful." The software's building definition and load calculation tools alone have already made his work easier when talking to clients.
"I can give my clients a lot more detailed information, and they always appreciate that. … And you come across as a more polished professional."
Nick Vrettos, PE
Faster, More Professional
Nick enjoys being able to calculate revisions in real-time with Design Master. He recalls a conversation with a client for an HVAC project: "While I'm talking to him on the phone, I can adjust the parameters in the room and get a real-time adjustment of what loads are required based on what he's telling me. And then I can have the conversation with him: 'The numbers are telling me you need 12, you're telling me you only wanna put 10. I can put 10, but you could have problems.'"
On the electrical side, he values the time saved. He accepted a project that required an 80% CD set in two weeks—a daunting task without Design Master's help. After customizing his receptacle blocks to indicate load type prior to circuiting, he says, "I popped the devices out real quick on the first floor, coordinated the lighting, and basically got two weeks' worth of work done in four days." A separate project needed a riser for a five-story office building: "Once everything was connected … it was just a matter of pushing a button, and I created a riser in 20 minutes." The riser generation also helps him check that everything is connected correctly and located on the proper floor.
Whether it's discussing building loads, creating document sets, or simply checking whether the architect has enough light fixtures to illuminate a room, he says, "I can give my clients a lot more detailed information, and they always appreciate that. … And you come across as a more polished professional."
Supportive and Intuitive
As a BIM package, in Nick's opinion, Design Master started ahead of the curve: "You guys put out design software—modeling software—when everyone was still drafting." He appreciates that the software allows him to keep using AutoCAD rather than moving to Revit. And even though, as he puts it, "the industry has caught up and is moving forward with all that now," he believes Design Master sets itself apart in other ways: "Great customer service, number one. Number two, it's intuitive to use."
Asked if he has a takeaway or anything to add, he answers, "You can use it straight out of the box, or you can spend the time, which I recommend, customizing it. Because then you get a much better appreciation for how the software works."