Saarem Engineering
Carson City, NV
July 2022
---
Saarem Engineering Breaks Its Own Records Thanks to Design Master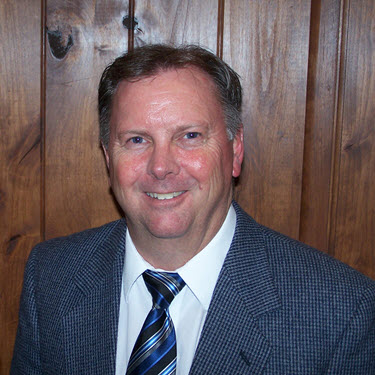 While Saarem Engineering is located in Nevada, Principal Dave Saarem has performed MEP design in almost every US state. His usual fare includes tenant improvements and commercial buildings such as fitness centers, and often involves working with a landlord's engineering team.
He first learned about Design Master while working on one such job in 2020: "I remember being on a call, going over some drawings that were done by this other firm. I asked them how they generated their drawings and they told me they used Design Master."
An Easy Sell
Dave's old HVAC design workflow involved manual ductwork drafting and making calculations using a ductulator. "I was spending a lot of time manually drawing ductwork," he recalls. "I knew that it was not efficient, and when I had to make changes, it was just painful." He clarifies, "when the architect comes back and wants to make a change, you've gotta go back through the math again. Or if you decide you want to move a diffuser from this corner of the room to that corner of the room." When he saw Design Master HVAC, he realized how much more efficient he could be. Not only would the ductwork be drawn for him based on a few centerlines, but the underlying intelligence would also make calculations faster, cleaner, and more consistent across drawings.
Dave does recall some hesitation at the beginning. He thought, "Okay, how do I insert this into my process? What things are going to be different for me because I'm using Design Master?" Some of the biggest differences came from his adoption of Design Master Electrical. Previously, he drew devices and circuits on the floor plans, ran calculations in spreadsheets, then copied those spreadsheets into the drawings. For lighting design, he often used the architect's lights, a method that wouldn't work with Design Master in the mix. "We just used their lights, which was just rectangles and lines, but we couldn't do that anymore," he explains. "We had to create our own light fixtures. So that created a little bit more work to start out … but it's balanced by the fact that you can circuit them all and homerun them all, and the panel schedules are populated for you."
Despite these initial hurdles, Dave says, "It was a pretty easy sell for me after I had used the product for a few weeks."
Quickly Up and Running
While it took Dave some time to wrap his head around certain features, like diffuser connections, he estimates it only took a week to become proficient with the software. "We were up and running pretty darn quickly, I'd have to say." He attributes his success with Design Master, in large part, to how much help he got in the early days and continues to receive whenever he has questions: "The support is really, really valuable. Whenever I chat, you're there and you have an answer for me. You're willing to get on a call, you're willing to do a video session… The support has been the best thing about Design Master."
Dave also found it easy to set up the software to his company standards, from wire sizing criteria and room definitions to text sizes and layers: "It seems like I can do almost anything I want as long as I know what I'm doing." He readily admits that he's yet to employ every feature the software offers, "but I'm using the ones that I like and that work for me, and I'm getting pretty good at it."
Valuable Intelligence Tools
According to Dave, working for the state of Nevada typically requires more calculations and details than other jobs. Fortunately, Design Master has him covered; beyond simply speeding up his drafting, he says, "It's the stuff that comes with that. The air balance tools and the pressure drop tools and the diffuser schedule. Those are valuable to me. … We're dealing with smart elements now with Design Master, where before we were just using lines, arcs, and circles."
Similarly, Dave remembers designing a DMV location for Carson City, remarking, "I would say that Design Master probably saves me up to 20% on my time over the process I was using before. That's just on the initial design. When changes come down, I think Design Master saves me at least that." He attributes some of that time saved to the software's AutoCAD integration: "The fact I'm doing load calculations completely within AutoCAD has really been helpful. I used to have to toggle back and forth to some other program, but now I'm just doing it within my design environment."
Dave also noticed improvements to his design quality when using Design Master and credits the software with occasionally forcing him to evaluate some of his processes. His previous electrical design workflow had some automation, he explains, "but it didn't do any checking … That's one thing I've appreciated with Design Master, it's kept me out of trouble a few times." As a bonus, he says, "I know I get a lot of compliments on our drawings from contractors."
"We've done more projects this year than we ever have before, and I know Design Master has been a factor in speeding up our design process."
Dave Saarem
Completing More Projects Than Ever
"Design Master has definitely helped us do more work in a certain amount of time," Dave concludes. "We've done more projects this year than we ever have before … and I know Design Master has been a factor in speeding up our design process."
When asked who he would recommend Design Master to, Dave replies, "Any MEP company would benefit from your software. I can't imagine how they wouldn't. I'm surprised your client list isn't longer."