Voltage Drop Calculation
Previous Feature: Fault Calculations - Next Feature: Arc-Flash Calculations
"We produce more jobs than firms three or four times our size. That's mainly because the decrease in design time made possible by Design Master Electrical is just astounding."
Design Master Electrical calculates the voltage drop on every feeder and branch circuit in your project. You can view the voltage drop on a circuit-by-circuit basis, or generate a project wide schedule showing the worst drops on each panel.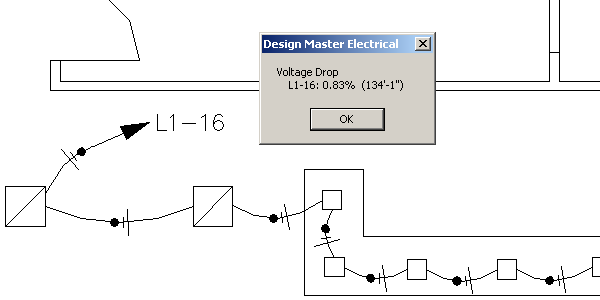 Any circuit or feeder that exceeds the maximum voltage drop allowed by the NEC (3% for the circuit or the feeder, 5% for the sum of the two) will be highlighted in the schedule, making you aware of the problem. Solving the voltage drop problem can be done by upsizing wires, reducing load on a circuit, or shortening a run of wire. Design Master Electrical makes it easy for you to adjust your design and resolve and issues.
Compliance with Title 24 voltage drop requirements can be demonstrated with the software. A 2% limit for feeders and 3% limit for branch circuits, as required by section 8.4 of the 2013 Nonresidential Compliance Manual, can be specified.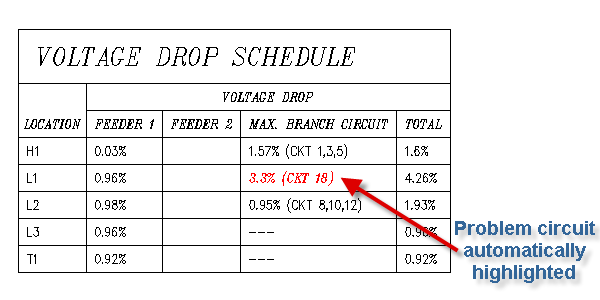 Previous Feature: Fault Calculations - Next Feature: Arc-Flash Calculations