Fault Calculation
Previous Feature: Outdoor Site Lighting Photometrics - Next Feature: Voltage Drop Calculations

"Design Master Software has helped our business to keep going and make a profit in situations where our competitors just couldn't--that's been a huge asset."
Design Master Electrical can perform a full fault current calculation on your project. The results are then displayed in a customizable schedule.

The schedule includes all the information necessary to satisfy even the most thorough of plan reviewers.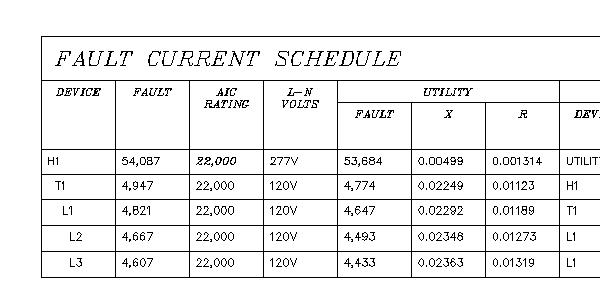 Fault
The schedule shows the available fault at each one-line device. This number includes motor contributions.
AIC Ratings
Design Master Electrical calculates the fault, but the final AIC rating is left up to you. We have the software do as much of the work for you as possible, but leave you in control of the final design.
Complete Engineering Analysis
The schedule displays all the information used to calculate the fault so that a plan reviewer can verify your work. This will result in fewer calls and comments from the plan reviewer asking you to explain your calculations.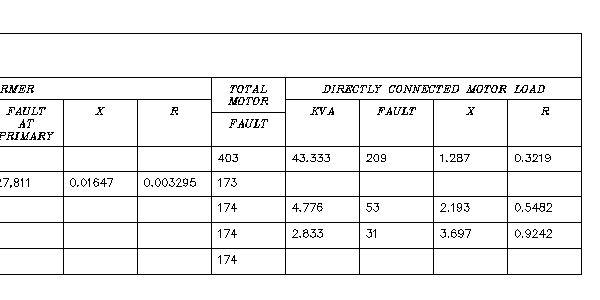 Motor Contributions to Fault
The calculation also includes motor contributions taken directly from the motors you included on your floor plan.

Previous Feature: Outdoor Site Lighting Photometrics - Next Feature: Voltage Drop Calculations