Amteck
Lexington, KY
December 2014
---
Design Master Electrical RT is "Absolutely Essential" at Amteck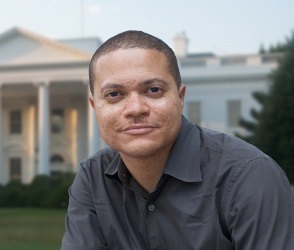 Amteck is a leading electrical design/build company with offices in Kentucky and Tennessee. The firm's expanding regional and national reputation and client base is evidenced by its explosive growth. When we first talked with Amteck back in 2011 about their enthusiastic use of Design Master Electrical in AutoCAD, they employed about 200 people. Today Amteck has over 500 employees.
David Scott, Electrical Design Engineer, was the first designer at Amteck to use Design Master Electrical RT, an add-in for Revit MEP. According to Mr. Scott: "The project I'm just wrapping up with Electrical RT is a 20-story, 538,409 sq. ft. high-rise in Richmond, VA called Gateway Plaza. We bid and won that project using Design Master Electrical in AutoCAD. When the project was awarded to us and we received the architects' Revit models, Electrical RT had just come out of Beta."
Accelerates Revit workflow by "hundreds of percent"
"I used the first commercial version of Electrical RT to design that high-rise project, and was 'wow-factored' by how powerful it was and how easy it was to use," Mr. Scott continues. "Prior to that we'd been using Excel spreadsheets to manage our panel calculations manually on Revit projects.
"Electrical RT has been a huge step in the right direction for us, in terms of our workflow and productivity. No more moving between Revit and Excel, no more creating and updating panel calculations by hand.
"Electrical RT has absolutely become The Tool for us to facilitate our design process within Revit—it's accelerated our workflow using Revit by hundreds of percent," adds Mr. Scott.
Ready for prime time
"Electrical RT without a doubt is robust, mature and ready for prime time," Mr. Scott relates. "To be honest there's almost nothing I would change.
"The software's layout is really straightforward and it behaves pretty much like Design Master Electrical running in AutoCAD. It's so great to be able to see your panel tree and all your design criteria within Revit. You can quickly setup overcurrent protection… change the wire size you're using… And voltage drops are a breeze and work great, unlike Revit's own voltage drop calculations.
"That high-rise project really tested Electrical RT's capabilities," Mr. Scott states. "It's a very complicated design that utilizes a busway system and has over 100 power panels.
"The way Electrical RT uses the demand factors and diversity that's built into Revit, plus being able to leverage its shared parameter system—it really makes the most of Revit's best features for the electrical designer. It makes designing in Revit so much easier start-to-finish, and I can really tailor the design to the project.
"We've had a great time just implementing this new software," says Mr. Scott. "Finally I've got a tool that I can use that lets me rock-and-roll with my designs and calculations in the Revit environment."
Universal adoption on Revit projects
"Amteck has another project in the kickoff stage right now that will be designed in Revit, so we'll use Electrical RT on that project as well," Mr. Scott notes. "Moving forward, all of our Revit-based projects will be Electrical RT projects, just as we use Design Master Electrical in AutoCAD for all our AutoCAD-based projects.
"Electrical RT will accelerate our workflow even more on the largest projects because it really capitalizes on Revit's multi-user architecture. We can have multiple electrical designers collaborating efficiently in that multi-user space.
"Soon a lot more people around here will be using Electrical RT and discovering what the rest of us have already discovered—how great it is!" offers Mr. Scott.
"I can't imagine designing in Revit without Electrical RT."
David Scott, Electrical Design Engineer
Absolutely essential
"Amteck's adoption of Revit probably wouldn't be as strong if we didn't have Electrical RT, because of how much time and effort it saves us," Mr. Scott explains. "This benefit goes straight to our bottom line.
"I can't imagine designing in Revit without Electrical RT, and I can't say enough about how great it's been for us. I appreciate this opportunity to share my experience with other designers.
"Design Master Electrical RT is a product that every MEP firm needs to be using today. This add-in is absolutely essential for an electrical designer's workflow within Revit," Mr. Scott concludes.