Abossein Engineering
Redmond, WA
March 2020
---
Design Master Electrical Makes Design Work "Much More Pleasant" at Abossein Engineering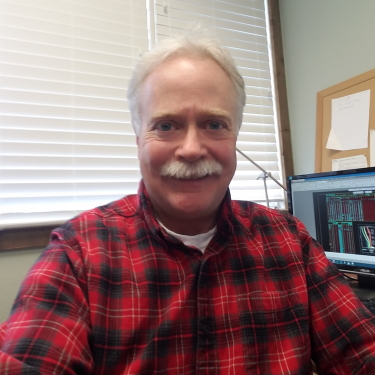 For much of the 21 years Jay Werner has worked at Abossein Engineering, his workflow as an electrical design project manager involved manual drafting and entering data into spreadsheets. The 12-person company, founded by Alex Abossein in 1985, had considered but decided against purchasing Design Master in 2008, due in part to its limited feature set at the time. (For context: we'd recently added equipment connections; takeoffs and the "Edit Multiple" commands were added in October of that year; arc-flash was four years away.) They revisited that decision years later, thanks to an opportunity that would allow them to see what the software was capable of producing.
Quick Quality Control
While conducting third-party cursory electrical plan review, Jay sometimes looked over drawings that had been produced using Design Master Electrical. He was consistently impressed with the quality of the schedules, the lack of discrepancies between them and the electrical model, and the amount of information presented on the drawings. "Ever since then," he says, "I thought, 'We need to look into that.' And we did, and I'm happy we did." During the company's trial period in 2015, he was fascinated by the way everything was connected: the calculations and schedules kept up with device information, which, in conjunction with the Project Explorer command, vastly simplified the quality control process. Previously, he'd used a "do it as we went along" workflow in which he added a few devices to the drawing, manually updated the schedules, and repeated the process; Design Master made it more systematic. The old workflow meant tedious visual checks, but, in Jay's words, "With DM you just print your schedules, and you know what's in those schedules is what's on the drawing." Because of this and the fact that his company had "actually seen the results with our plan review project," they decided to purchase Design Master Electrical.
Rapid Revisions
Jay estimates it took about six months for him to be comfortable with the software, but he readily admits he was slower than his coworkers. Today, nearly all of the company's electrical designers use Design Master Electrical on all of their projects, from assisted living facilities to military contracts, and even larger single-family residences. The interconnected database remains Jay's favorite aspect of the software. When the mechanical department hands down change orders, he says, "I don't mind [them] anymore... You just update [the loads in] one spot and away you go." The software's scheduling continues to make quality control quick and easy: "There's been times where the alignment point is in the wrong position, and it's easy to go in those schedules and go, 'Well yeah, there's a 700-foot-long feeder, what's going on with that?'" Further, the ease with which he can perform different calculations, in his opinion, puts him well ahead of designers who still use spreadsheets and manual data entry.
"It just makes it more pleasant to come in and do designs."
Jay Werner
A Feeling of Comfort
With the rising popularity of BIM software like Revit, Jay believes solutions like Design Master are becoming necessary to not "be left in the dust" (especially for those who don't want to deal with the occasional headaches of working in 3D). Fortunately, using Design Master Electrical has become second nature for him, and the confidence he has in the software has made his work more comfortable and satisfying. "I just like that sense that everything is connected, so what you see is what you get," he says. "That's a great feeling and comfort from a designer's standpoint." In closing, he remarks that Design Master "just makes it more pleasant to come in and do designs."