One-Line Riser Diagrams
Design Master Electrical RT is an add-in for Revit that will create a one-line or riser diagram for you based upon your electrical system.
Use Revit to create your panels and transformers and link them to each other. The connections in the model are used to generate a one-line riser diagram for you.
The first draft of the one-line riser is created automatically. You can modify it in as necessary to prepare it for publishing.
Any changes to the electrical model are reflected in the one-line riser diagram. New panels are inserted for you. Panels that are changed are updated. Feeder sizes and other labels are modified when you make revisions.
Next Feature: Feeder Sizing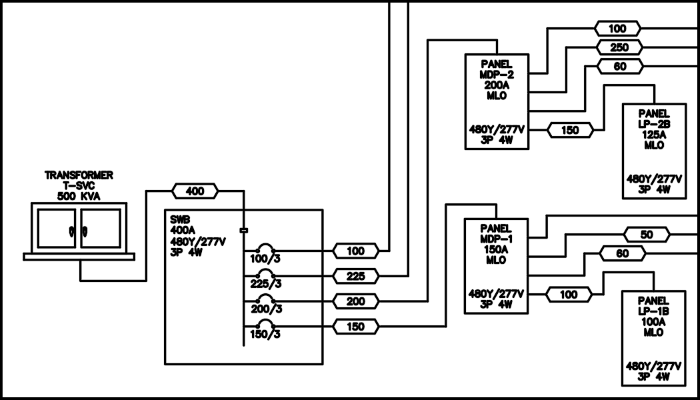 19401 40th Ave W, Suite 302
Lynnwood, WA 98036
©2001-2019, Design Master Software, Inc