Understanding the AutoCAD Support Path
The AutoCAD
Support File Search Path
is where AutoCAD will automatically look for files. Design Master files need to be located in one of the defined support paths so that AutoCAD can locate them.
You can change the paths by selecting the Tools->Options from the pulldown menu.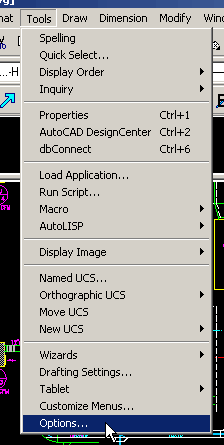 In the Options window, select the Files tab.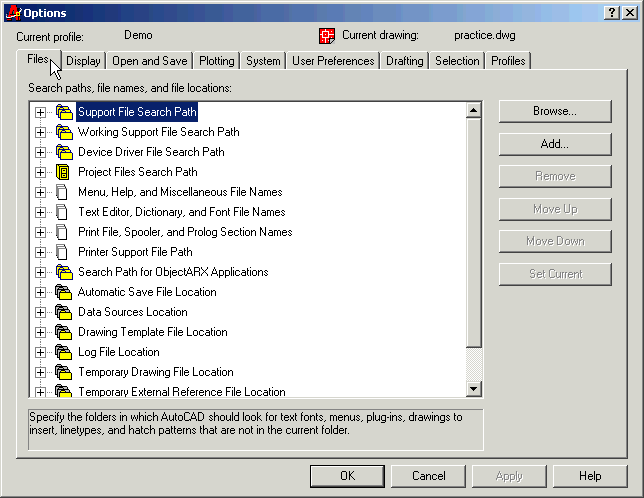 Here you can add and remove directories from the Support File Search Path. The default installation of AutoCAD includes the four support paths listed below. Make sure that you do not accidentally remove any of them. Design Master depends upon the support directory being listed and other AutoCAD functionality depends upon the other folders.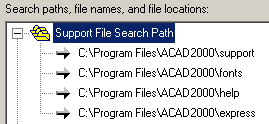 19401 40th Ave W, Suite 302
Lynnwood, WA 98036
©2001-2019, Design Master Software, Inc