Duct Layout

"Any changes you have to make to a design are also much easier with Design Master."
Design Master HVAC makes it easy for a designer or engineer to lay out their ductwork in AutoCAD. You can focus on the 'big picture' as you design your HVAC system and not get bogged down with constant data entry.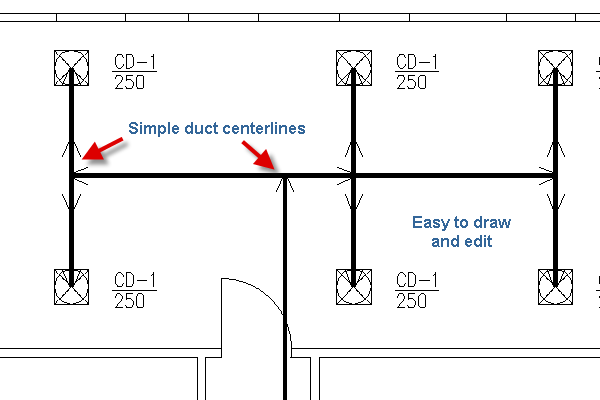 Simple Duct Centerlines
The centerline concept makes it simple to lay out a complete duct design. You are encouraged to think like a designer, not like a drafter. The layout tools are so fast that you can experiment with multiple layouts and still meet your deadlines. The software will insert the proper fittings later.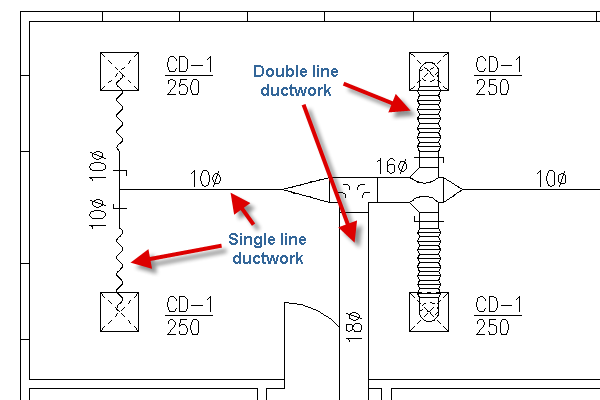 Double-Line Ductwork
Why draw a single line when you can draw two? Automatic double line ductwork makes your design intent clear and easy for other disciplines to understand.
Single-Line Ductwork
Even in the era of 3D drafting, there are still times when a simple, single-line representation of your duct system is a useful tool, especially when printing ½ size drawing sets.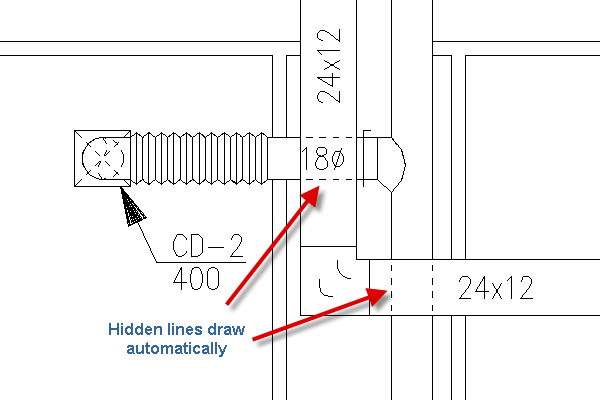 Hidden Lines Draw Automatically
Each duct knows its elevation. Hidden lines are drawn automatically when two ducts cross over each other.