Light Fixtures, Receptacles, Switches, and Low Voltage Devices
Previous Feature: Homeruns and Loops - Next Feature: Equipment

"Design Master Electrical is the greatest value for the money of anything that I've ever purchased for my company."
Design Master Electrical allows you to create libraries of light fixtures, receptacles, switches, and low voltage devices for use on your designs.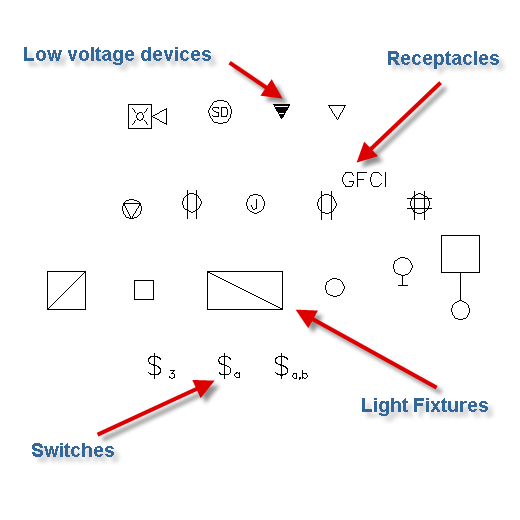 /p>
Customize Blocks to Match Your Standards
No two engineering firms use the exact same blocks for their light fixtures, receptacles, or other devices. Design Master Electrical makes it easy to customize our blocks to match your exact standards so your drawings can keep the look and feel that your customers have come to expect from your firm.
Move, Copy, and Erase with Standard ACAD Commands
Devices can be manipulated with normal AutoCAD commands. No special buttons are required. This reduces the learning curve and allows you to start immediately with familiar commands.
Automatically Create Complete Device Schedules
You build the devices for use in your project, and then Design Master Electrical will compile them into a comprehensive schedule on your drawing. This schedule can be formatted to include only the specific information you want to display and in the order you want to display it.
Previous Feature: Homeruns and Loops - Next Feature: Equipment